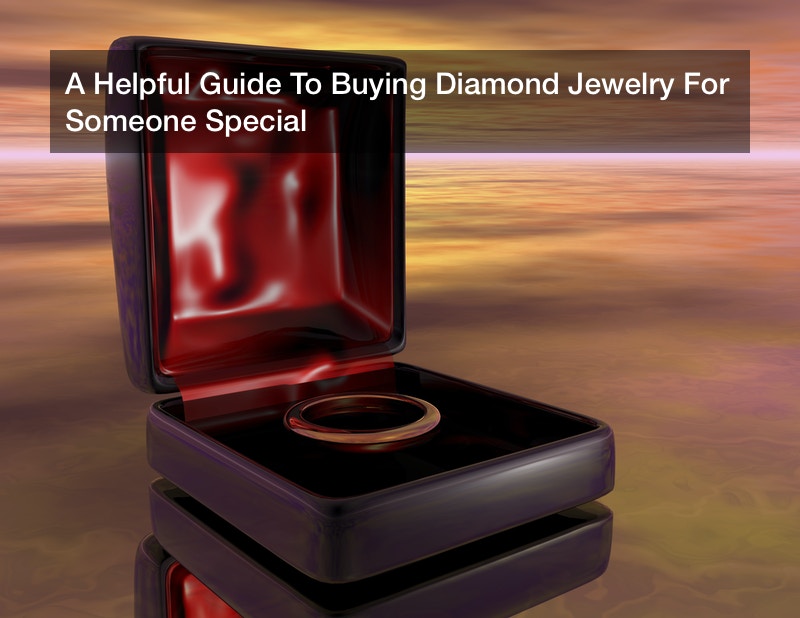 For many women, there's nothing better getting jewelry as a gift. Whether they receive diamond rings, diamond earrings, diamond pendants, or something else, jewelry is universally beloved as a gift.


If you're looking for something special to get your loved one for a special occasion, but don't know where to start, here's a helpful guide to help you:
Diamond rings
Half of American adults are married and for married wo men, marriage means getting a diamond ring. But for couples who already married, giving your loved one a diamond ring that they can wear in addition to their wedding jewelry is a home run as a gift. With so many styles of diamond rings available, you can get them something that's more fashionable, trendy and less formal than they're wedding jewelry.


But with so many different styles of diamond rings available, how do you choose the right one for your loved one? Think about what's important to them. Thinking about a diamond ring that's accented by their birthstone or just colored gemstones in general. Consider a flower design if they're into flowers. Ultimately, you're looking for something they can wear and proudly display.


For those who aren't married or engaged yet, be careful when shopping for rings, especially diamond rings. Diamond rings are usually meant to signify a deeper kind of commitment and the last thing you want to do is present them with a diamond ring with the idea that isn't not tied to an engagement or marriage.
Bracelets
If you're not looking at diamond rings, another great thing to get a loved one is a diamond bracelet. This can perfectly accent a wedding ring and give your loved one a reminder of your love that she can wear every day. You can give them a simple bangle with a few diamonds in it or you can give them something like a tennis bracelet, which comes in different qualities and carat weights. This way you're able to find the perfect gift and also stick within your budget.
Earrings
If you're looking for something else to accent diamond rings, diamond earrings can be the perfect thing. Getting your loved one a simple pair of diamond studs gives them something they can wear any time, any place, anywhere.


No matter what you loved one's style is, you can find diamond earrings in any cut, carat weight, metal, style and price. That means you can cater to your loved one's style and find them the perfect gift. Studs are great for everyday wear, but if your loved one already has studs consider getting them a pair of drop earrings or hoop earrings. This will give them some options if they want to dress up for a night out.
Necklaces
Apart from diamond rings, a diamond necklace can be the perfect gift that your loved one will treasure forever. You can go simple, giving her a solitaire pendant on a chain, or you can go for something more fashion-forward, playing around with metals, qualities, carats and cuts to make the perfect gift. When it comes to pendants, you can give them something meaningful like their name, the word "love," a symbol that means something to them or anything else you can thing of that's special.


Whether you choose diamond rings, diamond bracelets or another kind of jewelry, taking the time to find something meaningful for your loved one can make it all the more special when you present it to them. By giving them a meaningful gift, you're giving them something they can cherish forever.