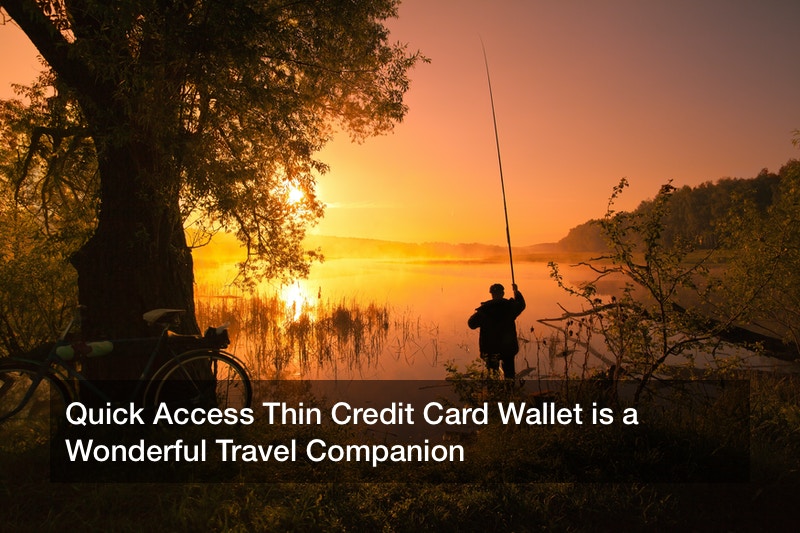 Quick access thin credit card wallet or what is commonly referred to as a minimalist wallet is more than just a fashion statement accessory. With a good selection, an easy access wallet can become an important component for sorting out and decluttering your credit cards, and other important items like business cards. Most importantly, a minimalist wallet allows you to store only what's necessary. However, not just about any thin or slim credit card wallet makes a good minimalist wallet. Ideally, you'll be looking for something small and compact —but it pays to also consider ample space for cards and cash.
When looking for a quick access thin credit card wallet, what factors do you need to keep in mind before making your purchase?
Material, Ergonomic Design and Features
Wallet material is important when looking for a minimalist wallet, whether you want a simple money clip to hold cash or metal case. Leather is a popular choice and with good maintenance, it can age beautifully for a more vintage look. Alternatively, you can choose synthetic leather, metal or a carbon fiber wallet.
With the increase in electronic theft, consider a thin RFID wallet that protects your credit cards against RFID skimming and card fraud. This type of quick access thin credit card wallets is designed with durable featherweight materials and RFID protective lining, providing full security on the go—suited ideally for people who just want to carry few cards and some cash to use around. In addition to different materials, thin credit card wallets also come in a range of sizes, styles, and colors to choose from while some are fitted with a money clip to hold cash.
Aluminum credit card wallets, on the other hand, are made from lightweight and durable material with a stunning exterior finish of anodized coating —to provide excellent strength and wear resistance properties. They are crafted with a sleek metal body case and fine edges that make it easy to slide into your pocket.
Some metal credit card wallets feature a downward swiping motion, smartphone-like technology that helps you access your cards quickly and intuitively. These minimalist credit card wallets can also have a concealed protective compartment ideal for storing small but important objects like pictures, receipts, medications, coins, treasure, keys or candies.
Titanium Wallet Money Clip
Made from high-quality titanium, this wall has been designed with utmost thoroughness for a prime minimalist look and excellent performance. In addition to its slim design and featherweight materials, titanium credit card wallet is smooth to the touch, and often fitted with an in-built bottle opener for more functionality. It has outstanding durability than other types of quick access thin credit card wallets, and has RFID blocking so you are safe from electronic theft.
Minimalist wallets don't have adequate space to store all your old receipts and bus tickets, meaning you only get to carry what's necessary which makes them ideal for men and women who often travel light. Ultra-thin easy access wallet essentially complements your smartphone in that you get to store items you would otherwise not be able to on a digital space.
We've seen that there are key considerations when choosing the right minimalist wallet including materials, size, color, style, and price. With these factors in mind, you'll be certain to find a wallet that is catered to your needs and requirements. Not forgetting that it also serves as a fashion tool for a great style.